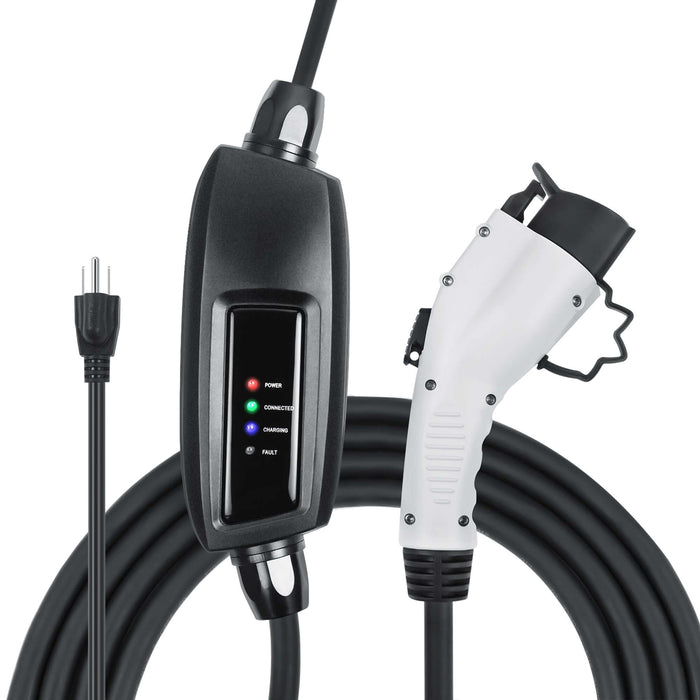 Lectron Portable Level 1 J1772 EV Charger | 110V | 16 Amp | NEMA 5-15
Original price
$199.99
-
Original price
$199.99
*SHIPS WITHIN 1 - 2 WORKING DAYS
NEMA 5-15 CHARGER - Boosting 110V (Level 1 charger only) up to 16A, connect the charger to a voltage transformer or a special outlet that produces 110V and you will be able to access level 1 charging.
NEMA 5-15 SPECS - Input Power: 110V (for NEMA 5-15 only), AC Voltage Range 185V AC to 264V AC, Frequency: 60Hz, Maximum Current: 16A
FAST CHARGING - Designed with the intention of making EV charging quick and effortless. Utilizing the standard J1772 charging protocol, this charging cable is compatible with all electric cars and plug-in hybrids. Compact and durable, it is the perfect charging cable for home use and with a 21ft cable that's long enough for most driveways or garages. (Note: If you are using the standard socket, the Maximum output would be 110V only)
CABLE LENGTH: 21ft (6.4m), Plug: NEMA 5-15, Weight: 3.3kg (7.3lbs), Operating Temp: -30C (-22F) to 50C (+122F)
HIGH QUALITY - The charging station is rugged and robust, equipped with overvoltage, overheat and overcurrent protection. The indicating light on the charging station helps to show the various stages of charging and to warn of possible errors.