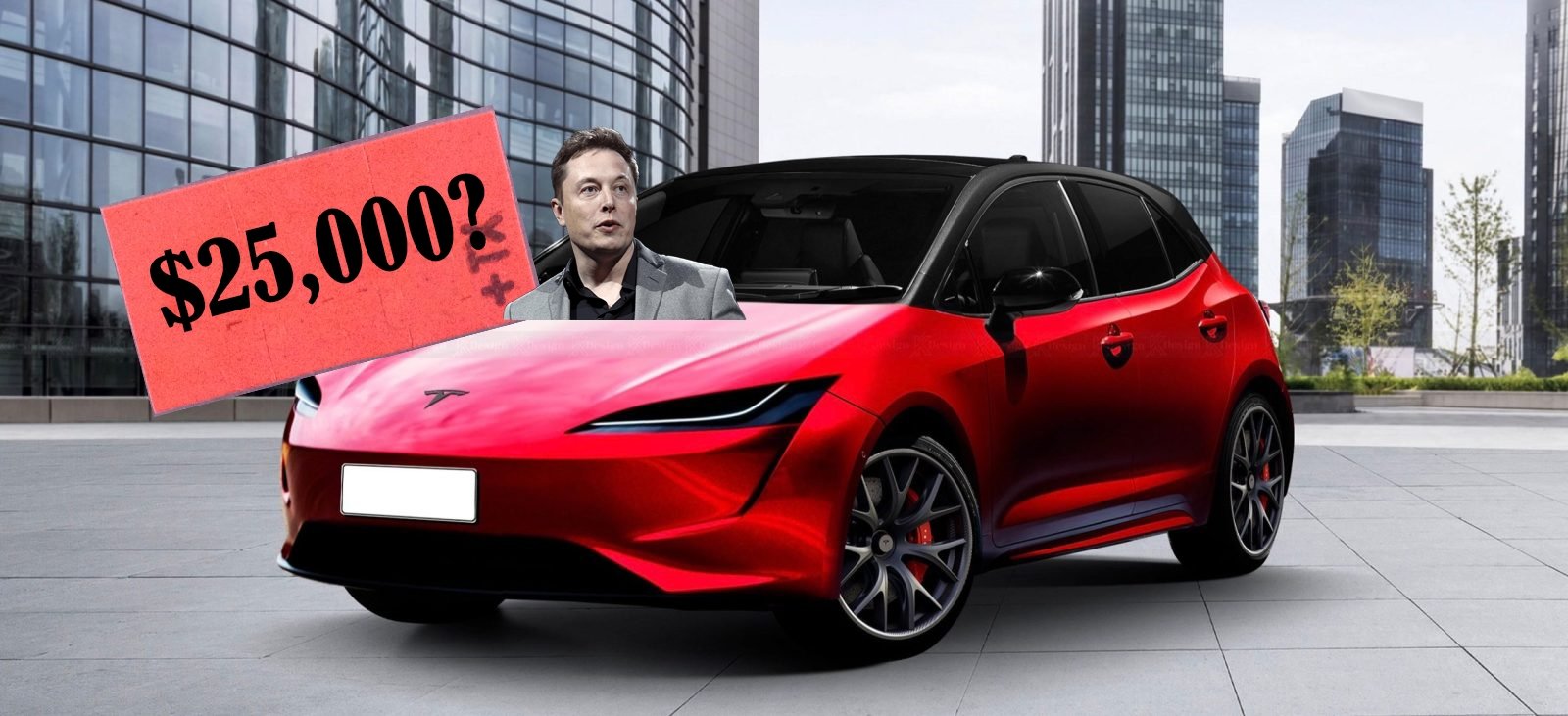 Tesla Model 2 - The $25,000 Electric Vehicle
There has been much speculation and curiosity surrounding the rumored hatchback variant of the highly-discussed Tesla "Model 2". However, Tesla and its CEO, Elon Musk, have remained silent on whether the Model 2 will indeed be introduced in the foreseeable future, leaving unanswered questions and speculations among enthusiasts and the public.
Is the Tesla Model 2 really coming?
To really confirm the theory and craze that has been all over the internet, we need to go back to September 2020, when Elon himself was doing a live hosting of Tesla's battery day. It was the first time he teased the public on the possibility of a $25,000 - fully-autonomous Tesla - "in about three years' time".
Fast forward to Tesla's 2021 Q1 earnings call, Elon again hinted: "We're continuing work — development work on the Semi, Cybertruck, the Roadster, and other products,".  It is debatable whether 'other products' refers to Model 2 itself. However, learning from the recent delay of the Cybertruck, many would argue that it is a bit unrealistic to see the $25,000 Tesla launching in 2023, which is in less than 2 years.
Delays - Momentarily Necessary?
Tesla has not made any grand announcement on the delay of the Cybertruck, but they did make minor statements and subtle changes on the Cybertruck order page. Users will now only be able to configure their Cybertruck as the production date nears (in 2022) - this is even on the Tri/Dual-motor Cybertrucks, which were supposed to kick off the assembly line before the end of 2021.
The delay itself was not something of a surprise to a lot of people. Coming back to Tesla's 2021 Q2 earnings call, Elon Musk said: "The Cybertruck would literally cost one million dollars a piece if it was built right now", which was due to battery cell shortages. This is rather natural because having the right battery is essential for any electric vehicle, and economies of scale really come a long way towards the cost of each individual truck.  (Which might also explain the numerous delays the Tesla Semi truck has suffered)
The Bottom Line
The rumour itself came from InsideEVs, a popular news platform Lectron has been working closely with over the years. The leak itself provides some compelling evidence about what consumers could expect from a cheaper Tesla car. 
If Tesla indeed comes up with a cheaper EV, it will definitely spark other traditional car makers to explore making more affordable EVs too. While there are more electric cars than ever, many of them are far from cheap, which tends to see more environmentally conscious people opt for hybrid cars rather than fully electric machines. 
With Nissan dropping the starting price of their new Leaf S to $27,400, it's become the cheapest EV on sale in the U.S. to date. Some other vehicles with similar price ranges are Mini Electric ($29,900), Chevrolet Bolt EV ($31,995), and Hyundai Ioniq ($33,045).  If Tesla can produce a $25,000 EV with an impressive range, including the futuristic technology that Tesla cars are known for, it would be unparalleled in its domination of the EV market.