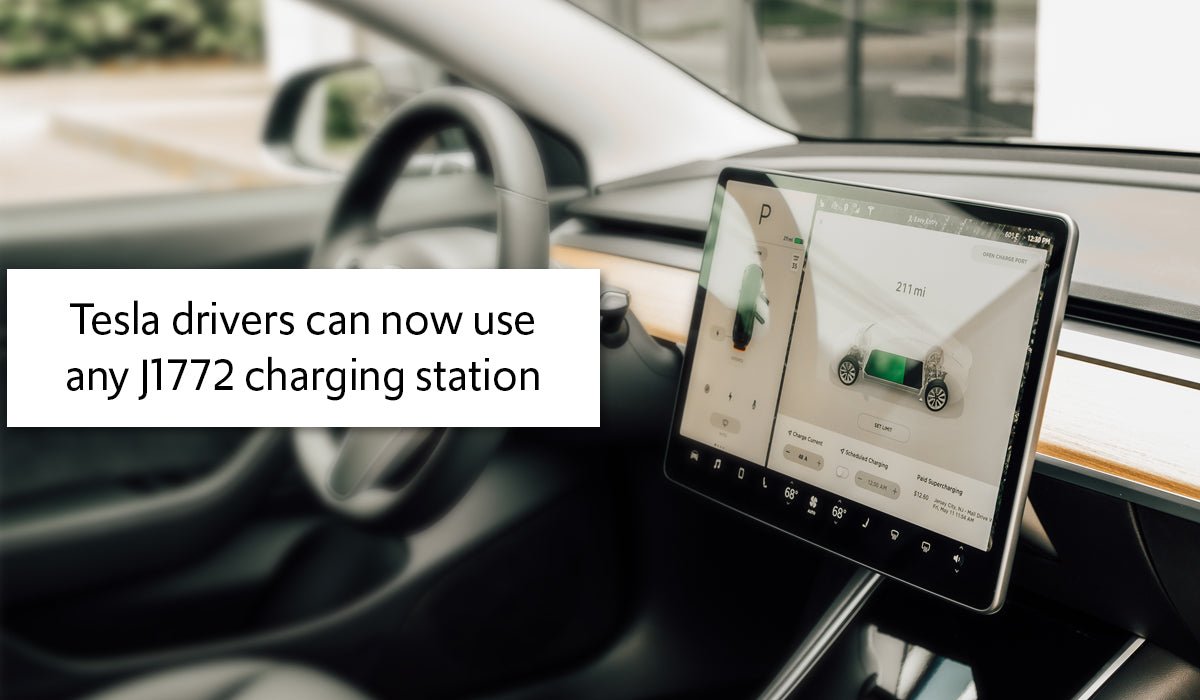 Tesla Owners: Dreamed of using a J1772 Charging Station?
Tesla drivers can run into various problems of compatibility since Tesla uses a different adapter. Most of the public charging stations use SAE J1772 chargers that are compatible with most brands of electric vehicles but not Tesla. As of now, there are only 4,367 Level 2 charging stations located in the US that are compatible with Tesla. In comparison, there are a total of 28,846 J1772 Level 2 charging stations in the US. 
Source: Alternative Fuels Data Center
As seen in the chart above, the percentage of charging stations compatible with Tesla is only 15%, even though Tesla is one of the most popular electric vehicles in the US.  
In 2019, Tesla sold 158,925 units of Model 3, and Model 3 alone accounted for 81% of the US electric vehicle sales that year. With Tesla's impressive sales figures, it is strange to see how 85% of Level 2 public charging stations still do not charge Tesla cars directly. 
Lectron J1772 to Tesla Charging Adapter
Lectron has released the J1772 adapter, which allows you to charge your Tesla cars at all the Level 2 charging stations in the US. You can easily find any J1772 charging station near you from the outlets and apps - PlugShare, Open Charge Map, ChargeHub, and ChargePoint and charge your Tesla using this adapter. 
To learn more about Lectron Adapters, click here.


With rapidly growing public charging stations, getting the J1772 adapter will ensure that Tesla drivers can charge their cars at any Level 2 charging station. For a limited-time offer, purchase this adapter from Lectron and get 5% off of your first order. 
LIMITED OFFER
Subscribe to our newsletter for 5% off of your first order. Sign up now and buy the
Lectron J1772 to Tesla Charging Adapter
. We also manufacture and sell the
Lectron Tesla to J1772 Charging Adapter
for connecting electric vehicles with J1772 chargers to Tesla chargers.